I was extremely honored to be contacted by the Social Media Coordinator from Shutterfly a couple of weeks ago. She originally asked me to review a product that I didn't feel would be a good fit for my blog (only because I don't have an I-phone) but I told her that I was interested in working with Shutterfly if there were other opportunities. She sweetly messaged me back and spoke to me about choosing a different option. I was very interested in creating
a cute plate
for my mom for mother's day and was thrilled to be able to have that option.
If y'all aren't familiar with
Shutterfly
and all of the products that they have to offer you should go and check out their
website
! I was incredibly impressed with the ease of using the website and the numerous options that you have to create a unique and beautiful gift for your loved ones. If you are looking for a beautiful gift for your mom for mother's day I would definitely suggest their cute
plates
! (You can see the one that I created for my mom below!)
One thing that I was most happy about was that
the plate
arrived looking EXACTLY as I ordered it. I did have a concern that it wouldn't look like the website picture, ya know? I was so happy to see that this was not the case. The other thing that is a great thing is that the
plates
are reasonably priced and arrived safely and securely wrapped in a box. I was so honored to have the opportunity to create this plate.
Thank you again to
Shutterfly
for this wonderful opportunity!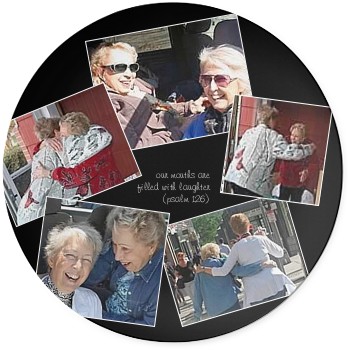 Gallery of Five 10x10 Plate